I am a huge fan of the weird stuff Janelle Shane coaxes out of
the neural networks she trains
. She feeds the machines all kinds of inspired fodder, which they then cough up into interesting shapes, including
D&D spells, character bios, adventures
. What the machines make is often the perfect spark to ignite our human elaborations, e.g.
Swamp of Monsters
fleshed-out spells.
Her latest post, my new favorite, is specifically about prompts to
human creativity
- a word each day in
"Inktober"
to inspire 31 ink drawings by the end of the month.
Lynda Barry in similar inky exercise - www.drawnandquarterly.com/one-hundred-demons
To me, things like this should spur the captions of moist, oozy, severely D&D comix by somebody like
Karl Stjernberg of Spores of the Sad Shroom fame
- or
Tim Sievert's Intrepideeers or Clandestinauts
: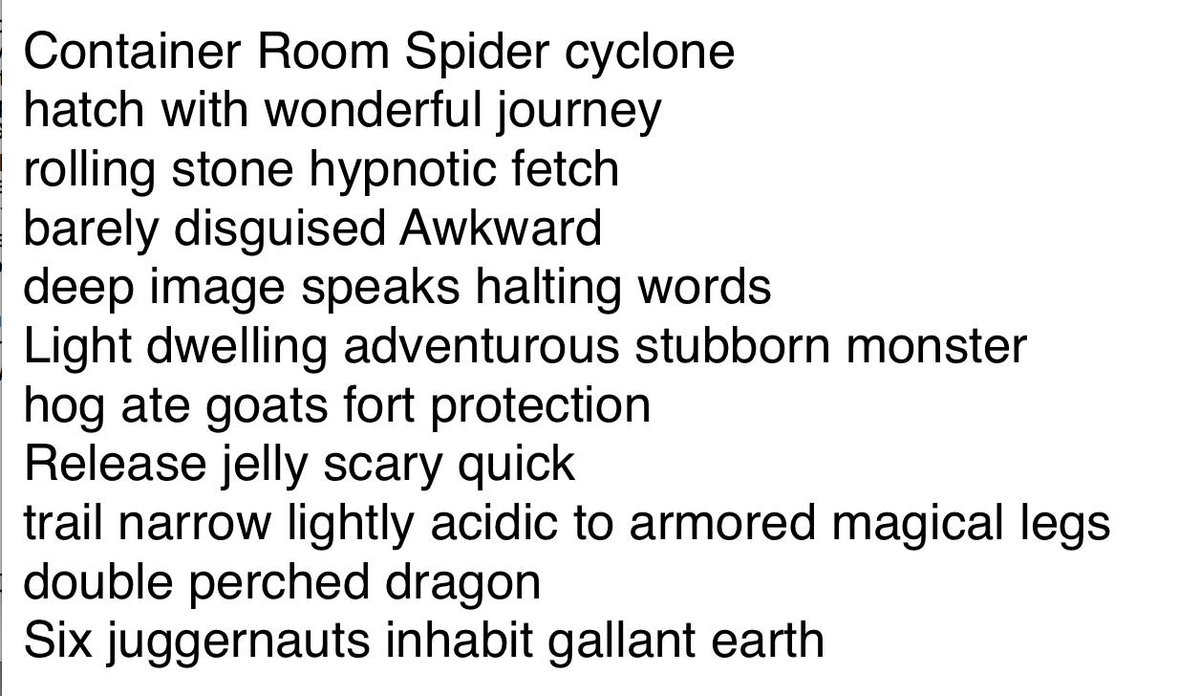 Future adventure prompts, or play reports scrawled on napkins stained with orange Cheez Doodle dust from another planet.
If you want to have visions,
inhale
deeply at AIweirdness.com...
If you make something, words or pictures, please tell me and I'll link with your permission.